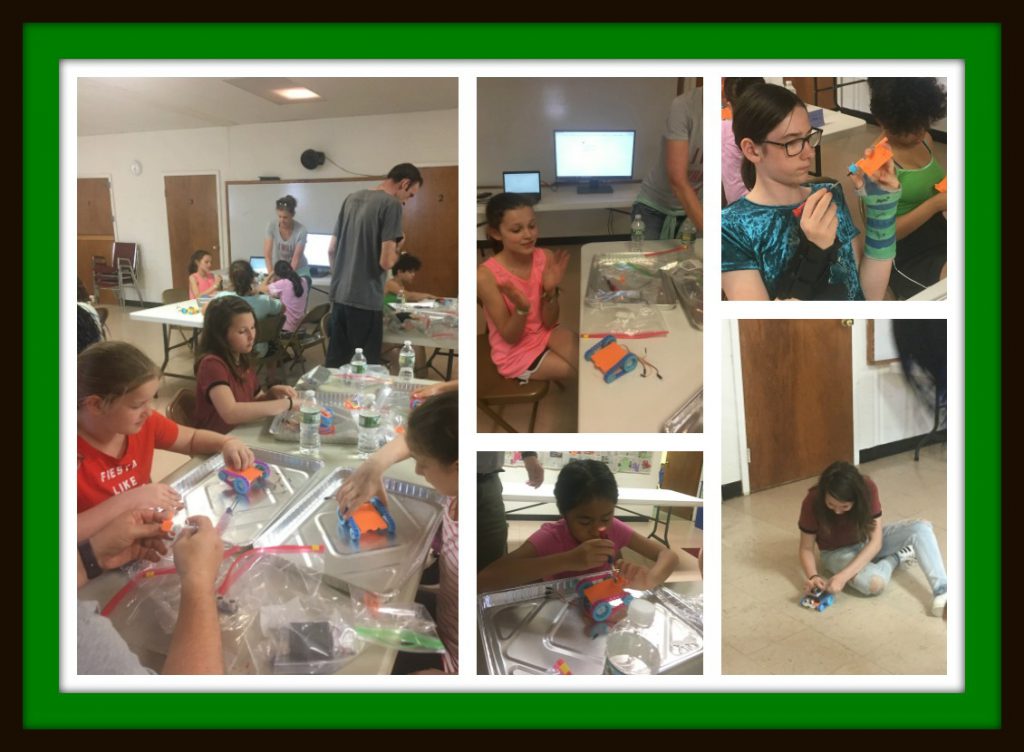 Education is a key value at Art of Context. The continuing education of our staff keeps us at the top of our game, but we are also keenly aware of the need to educate the next generation of software developers.  
Girl Scout STEM Badge
When the young women in a Junior Girl Scout troop in Southeast Massachusetts expressed an interest in STEM related badges, the leader put out a call for parent volunteers to work with the girls. Tom Dunn, Senior Solutions Architect at Art of Context, took the opportunity to introduce the girls to robotics.
Tom found a kit online that would meet the troop's badge requirements, but it was cost prohibitive. Another DIY project was good, but too complex.  Tom modified and streamlined it to make it possible for the girls to complete it in the available time.
With a donation from Art of Context, Tom purchased the fasteners, microcontrollers, motors, sensors, and other electronics, but the body and wheels were printed at home on his 3D printer. A lot of preparation went into this project, in fact, it turned into an educational experience for Tom too! He is now well versed in troubleshooting issues with his 3D printer.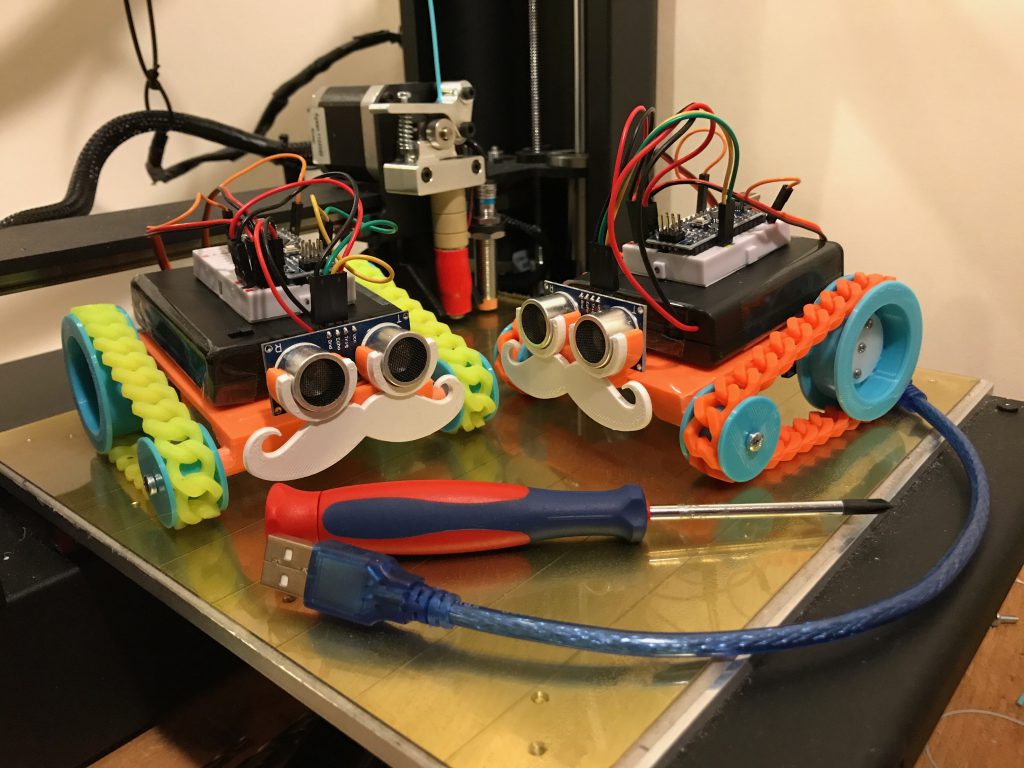 Hands on STEM Experience
To start the event, the girls watched YouTube videos of some amazing robots and what they can do. Each of the 18 girls (and one little brother), was given a small screwdriver and all the necessary parts. With the support of a handful of parent volunteers, the girls did all the mechanical work required to assemble the robots. They were very curious, asked lots of questions and were thoroughly engaged in the process. "It was fun to see the girls so into it." Tom said.
Further STEM Exploration
The robot runs on Arduino and is preprogrammed for obstacle avoidance using an ultrasonic sensor. It can turn and back up when it encounters other objects. Each girl went home with instructions on how to care for their robots. Tom also included an introduction to programming for those girls who wanted to take their skills to the next level.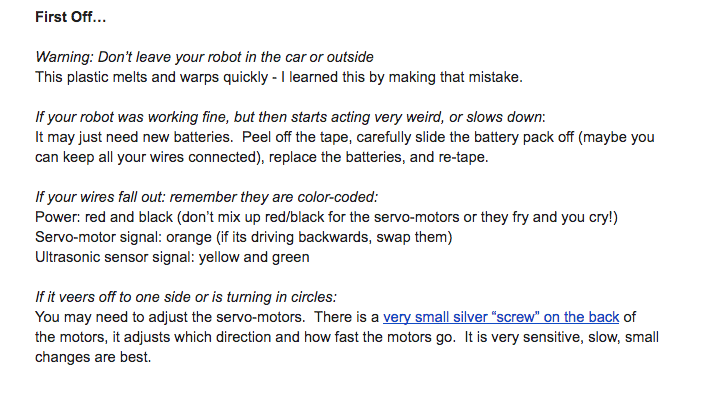 In a thank you note to Art of Context, Troop leaders Erica Moses and Mary Mandel said, "The girls had a fabulous time learning how to make their own robot and it was clearly one of the best meetings of the year." But, perhaps the best compliment came from Tom's daughter Julia, a member of the troop "All my friends think you're cool now."
Thanks to Ms. Moses and Ms. Mandel for volunteering their time to develop tomorrow's leaders and thanks to Tom for all his hard work to bring this project to fruition.