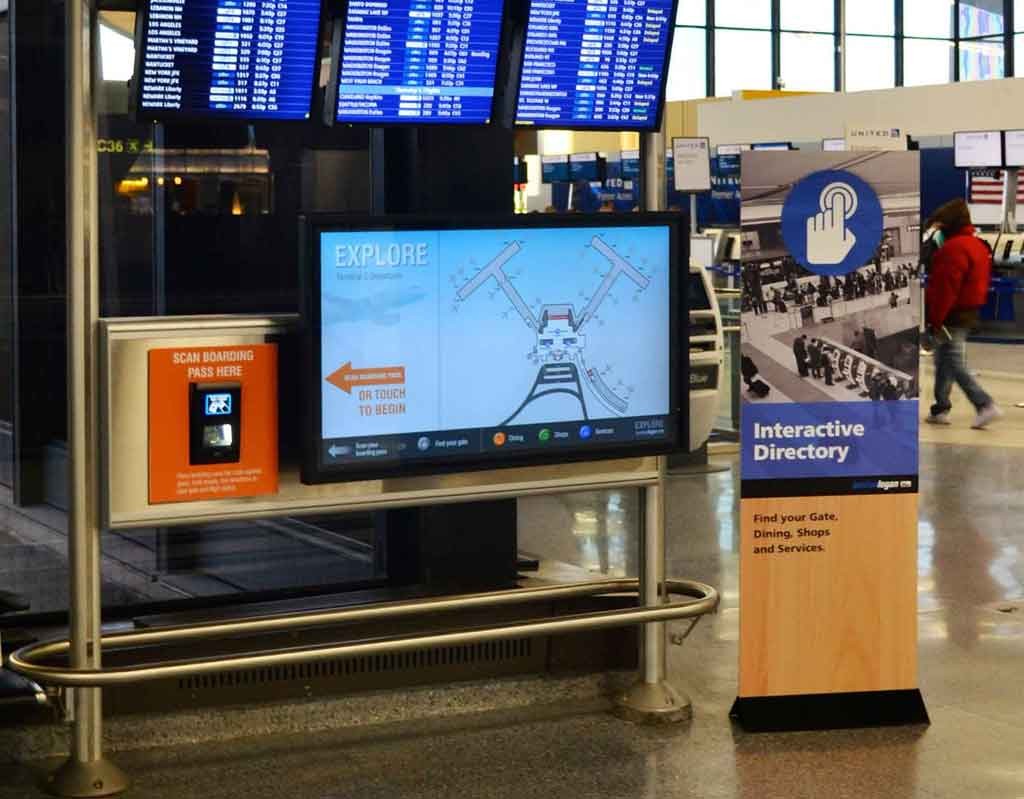 Art of Context designed and developed the industry's first interactive wayfinder coupled with a boarding pass scanner at Boston Logan International Airport. The solution was built using industry-leading Four Winds Interactive (FWI) software. FWI software readily receives input information from a connected boarding pass reader.
The installation was featured in Aiport Improvement Magazine.
View the "Boston Logan Terminal C Pilot at DSE 2014" video below to see FWI's Chris Hill demonstrate the system at the Digital Signage Expo in March 2014.