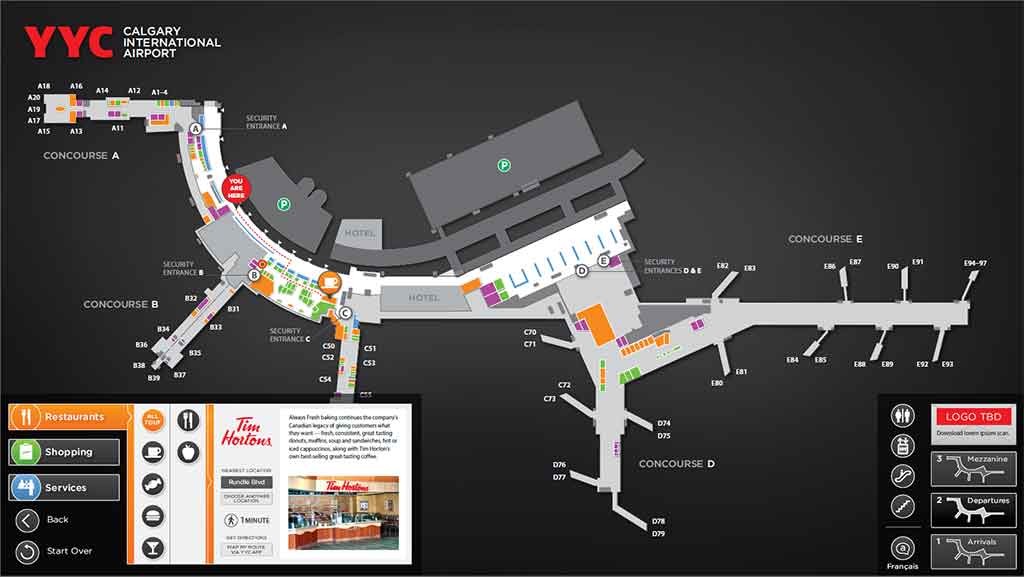 Based on their directory expertise, Art of Context (AOC) was chosen by partners InFax/FWi to implement the new interactive directories at Calgary International Airport. The project was performed in two stages. In the first stage, concluded in 2015, deployed 22 ADA compliant interactive directories on 55" touch monitors. In the second stage, launched late in 2016, added their new Terminal and concessions to the system. All necessary touch-points on the screen fall within an ADA compliant reach zone.
These new digital interactive directories replaced the airport's static print signage. Airport staff manage their directory assets shown on the touch-screen in both English and French using AOC's Directory Management Studio (DMS).
Learn more about DMS.