Art of Context developed custom MUFIDS for LGA's new Terminal B. They have invested 5 billion in a brand new state-of-the-art headhouse and concourses and wanted their FIDS to be in synch with the other advancements of the new terminal.
Not your Daddy's FIDS
Large legacy systems come with a cookie cutter approach to interfaces that don't reflect the cutting edge innovations today's passengers have come to expect from air travel. Art of Context put our breadth of experience to work and were able to elevate the passenger experience in this showpiece terminal.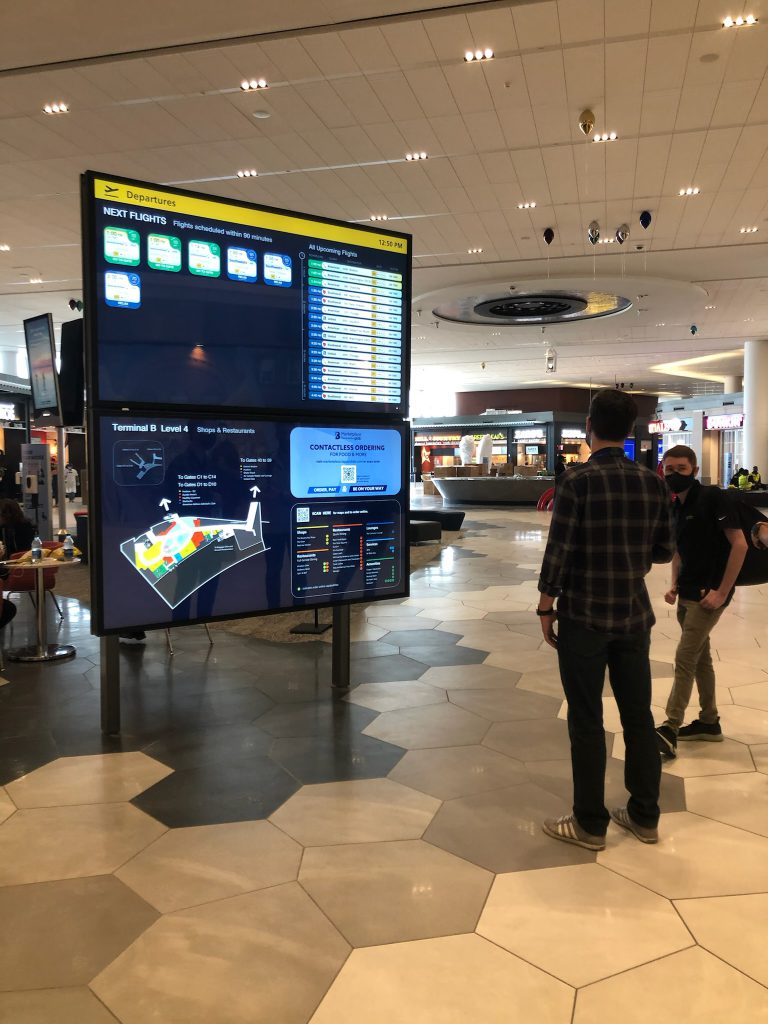 Saving the day
With only a few months until opening, and the pandemic beginning to wreak havoc, AOC was called in to redesign all of Terminal B's FIDS interfaces into eye catching and dynamic designs. We integrated our system into the existing on-premise environment and provided a cloud-based CMS for LGA to keep the promotional content up-to-date.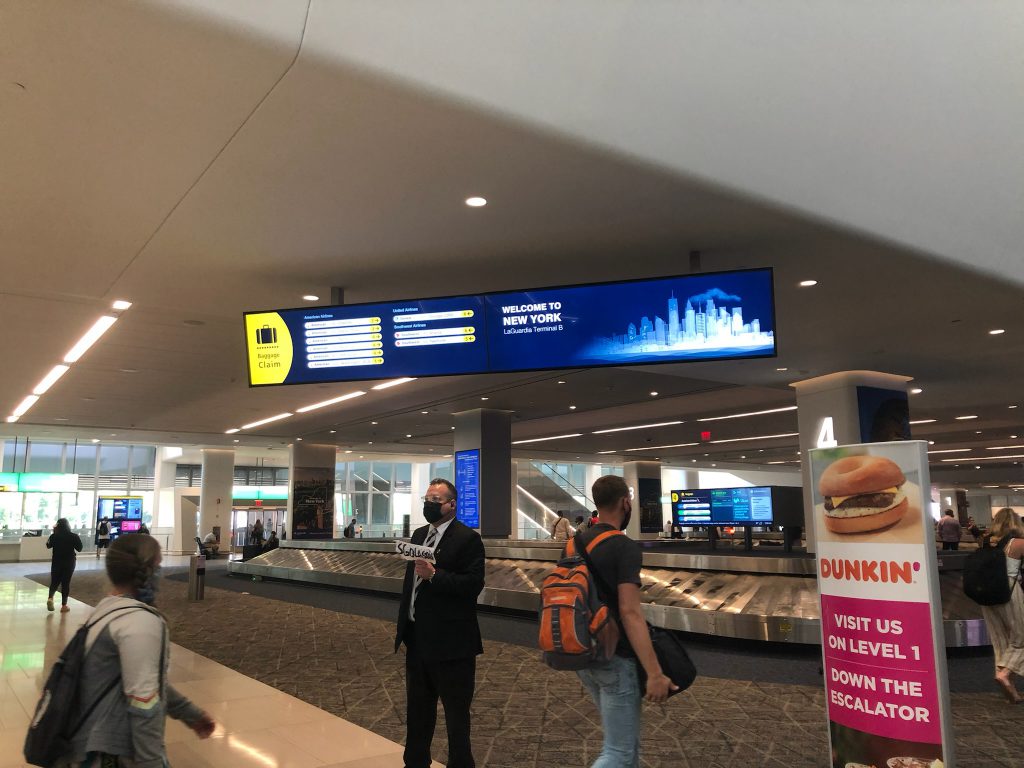 FIDS Reimagined
Because our interfaces are all HTML 5 based they are lighter weight for existing systems and we can make them be as visually interesting as a website. We also utilize design best practices to make the information easily accessible to passengers looking for their flights.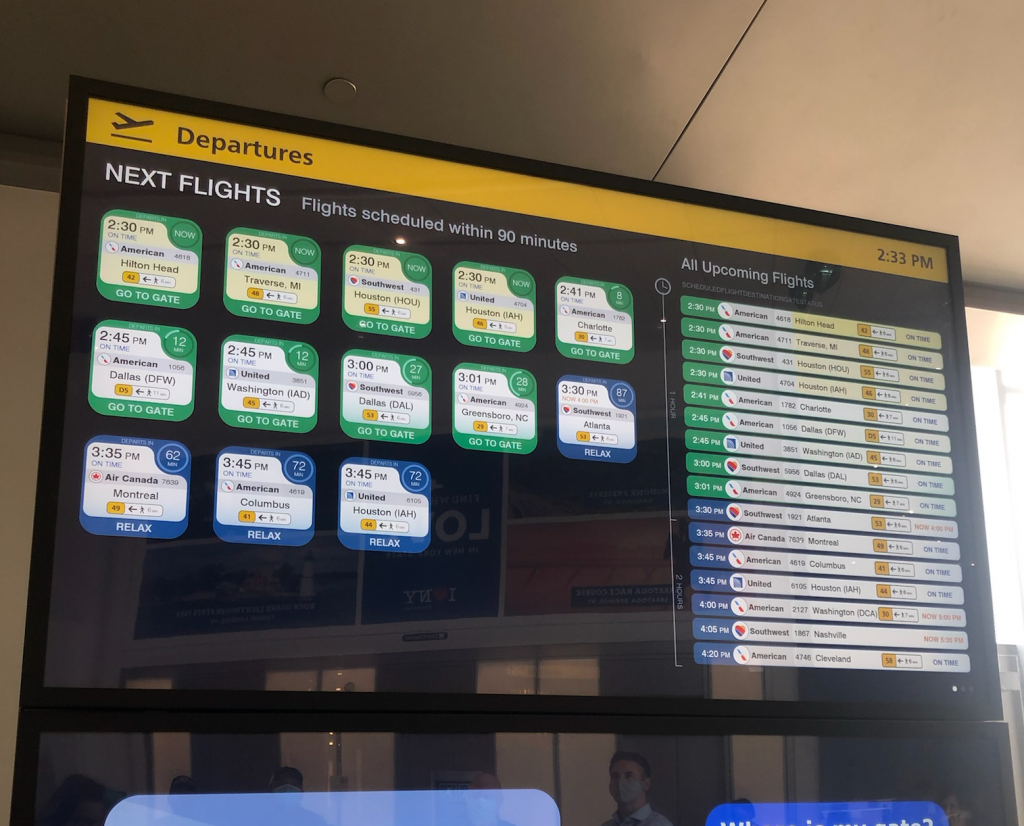 Complex Signs Made Easy with Airport Display Platform
Animated templates with customer-controlled parameters for easy updating in the field or from a remote location.
LGA Terminal B administrators can completely control the lane designations/wait-times of their massive overhead LED signs at the TSA checkpoint by selecting from simple drop-down options.
ADP cloud-based software can be securely used with a mobile device to easily edit a sign while on location. Or simply view the running sign in a web browser and edit from anywhere!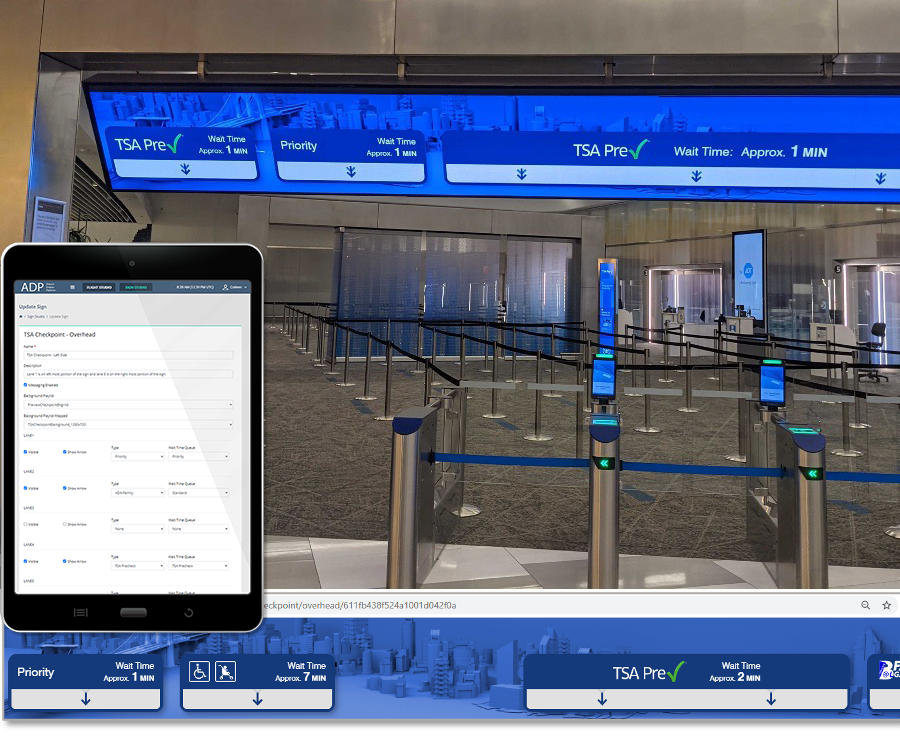 What others are saying
The new terminal is making headlines for its innovation, including this piece by Dave Haines at Sixteen By Nine.
LaGuardia Does A Different Take On Flight Status Displays For Travelers