Easy to update Roadway Signs help BOS keep travelers informed
Art of Context is Boston Logan International airport's partner for digital signage. BOS is committed to providing a top-notch travel experience for the 40 million passengers that use the airport annually. In the near future the airport will undergo renovations to roadways, terminals, and other facilities. Keeping existing operations running smoothly is one of the biggest challenges of any construction project.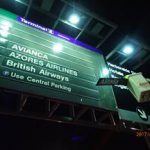 Massport, the owners of Boston Logan, developed the Logan Forward project to keep passengers up-to-date during the upcoming, campus-wide improvements.
As part of Logan Forward, Massport installed Adaptive Micro Systems, Direct-View LED screens over roadways throughout the airport. The new signs provide clear and easy to read content regardless of lighting or weather conditions.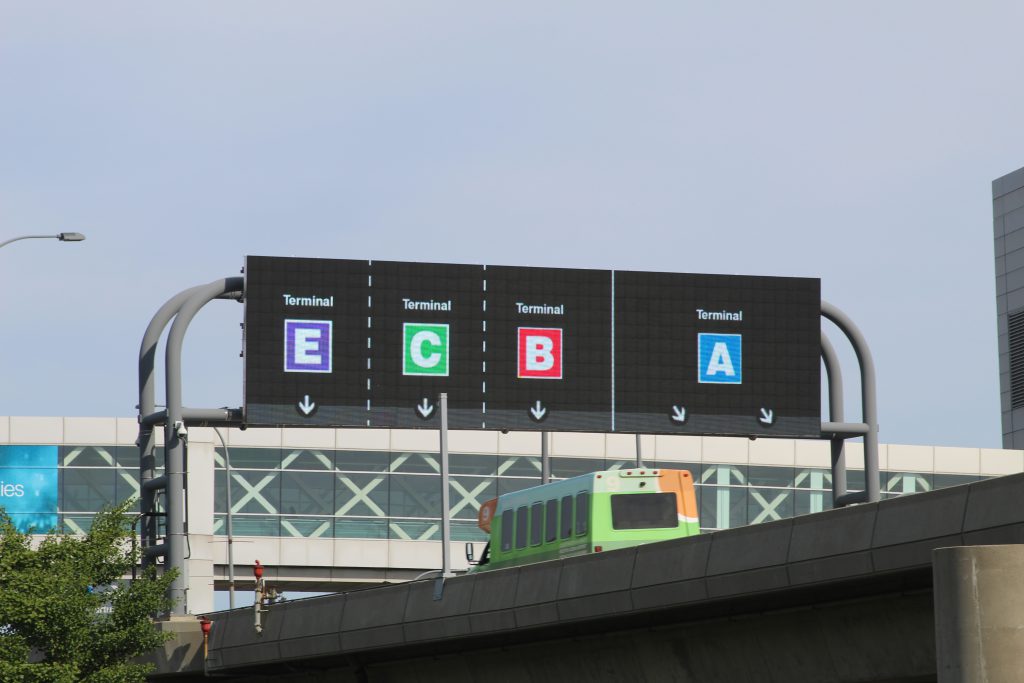 With the old static signs, making a change to a roadway sign  required lift trucks, a road crew, and a police detail to supervise lane closures. All of these resources add time and expense to a simple sign change.
With the new signs, changes can be made on demand from a keyboard, and, verified via security camera. The new signs can easily accommodate seasonal changes in airlines, construction updates or even offer support for the hometown team!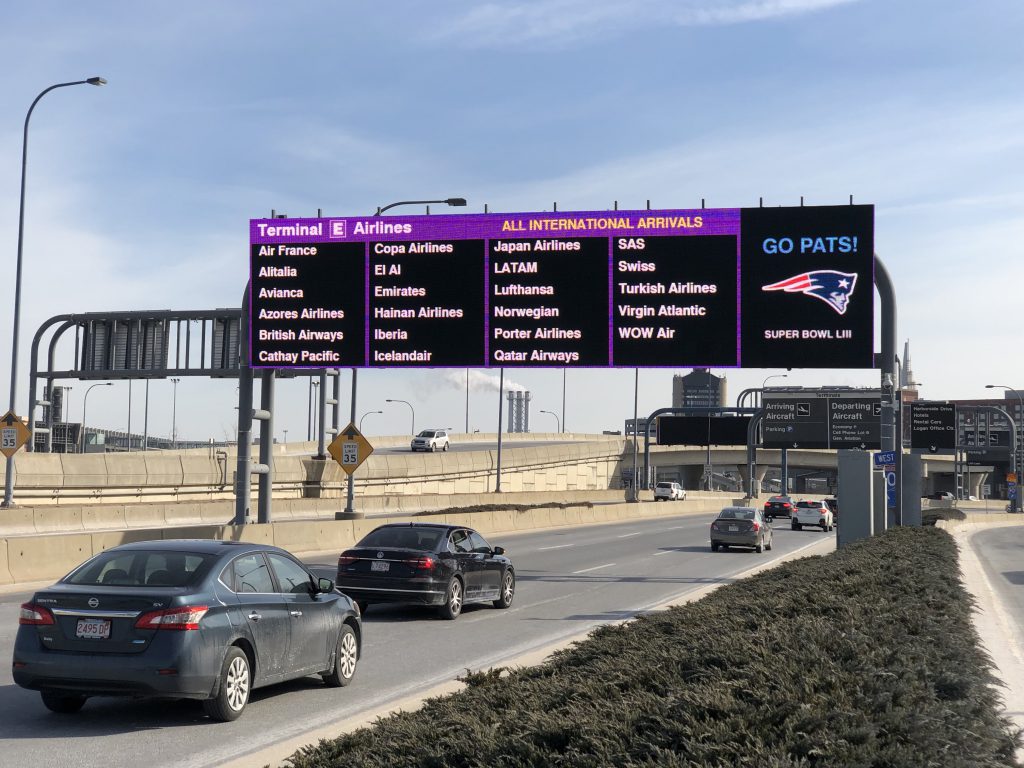 The first phase of the project saw the installation of signs on the upper decks, catering to departing passengers. Phase II saw the installation on lower decks targeting arriving passengers. All of the signage was put to the test in the fall of 2019 when Logan instituted changes to the pick-up and drop-off location for Ride Share App users. The location change was rolled out in two phases. The roadway signs were easily modified to provide TNC drivers with accurate information and directions to the new drop-off points.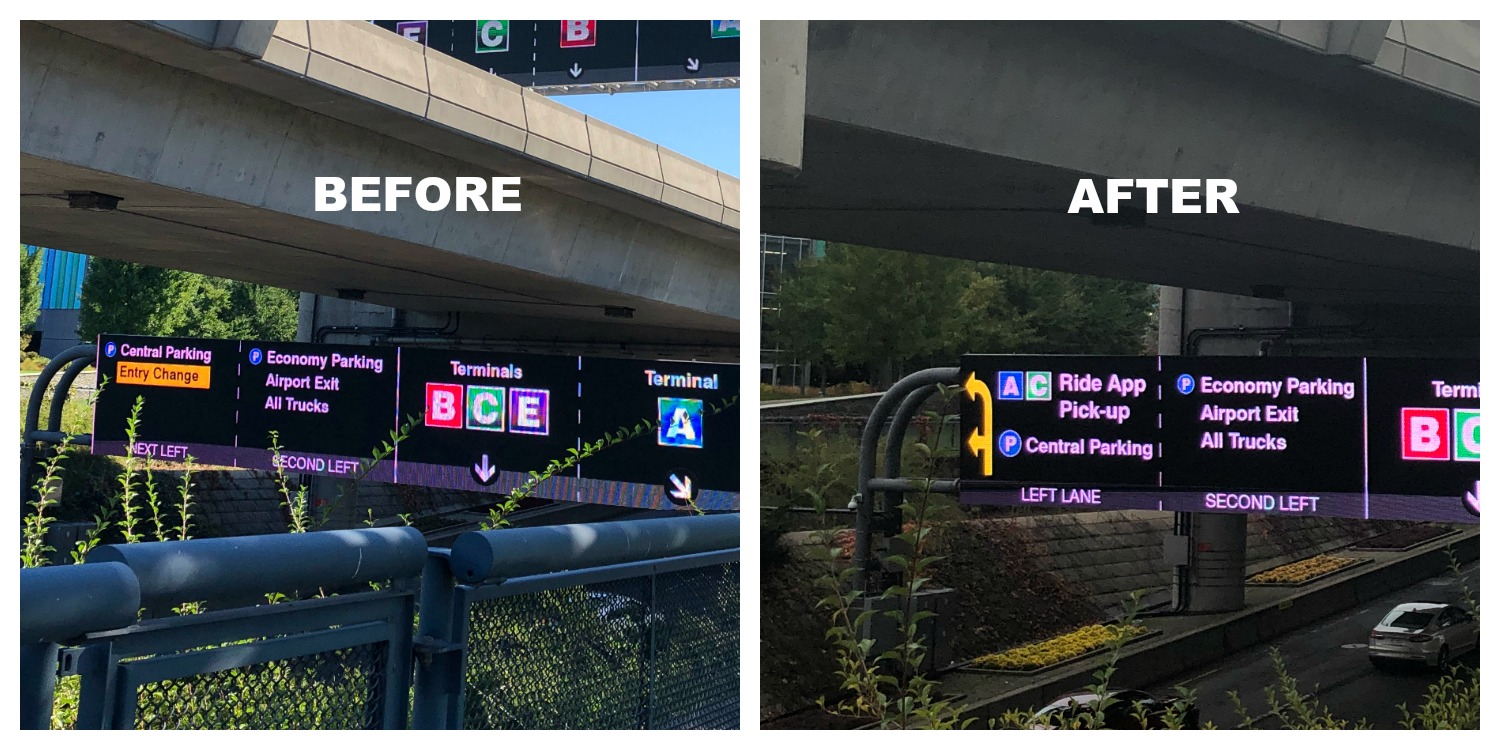 Art of Context provides content and ongoing maintenance for these and many other signs at Boston Logan. How can we help your airport improve passenger experience?