The Allegheny County Airport Authority sought a new website and interactive map solution for their flagship airport, Pittsburgh International Airport (PIT).  Art of Context partnered with Fuse Ideas on this project. Fuse handled the website design. Art of Context integrated Directory Management Studio (DMS) to allow the airport to easily manage the maintenance and display of concession, facility, and service assets. The accurate display of airport information makes it easy for passengers to locate and navigate to concessions and facilities. Travelers who are comfortable with their surroundings are more likely to explore and avail themselves of concessions thus increasing revenue.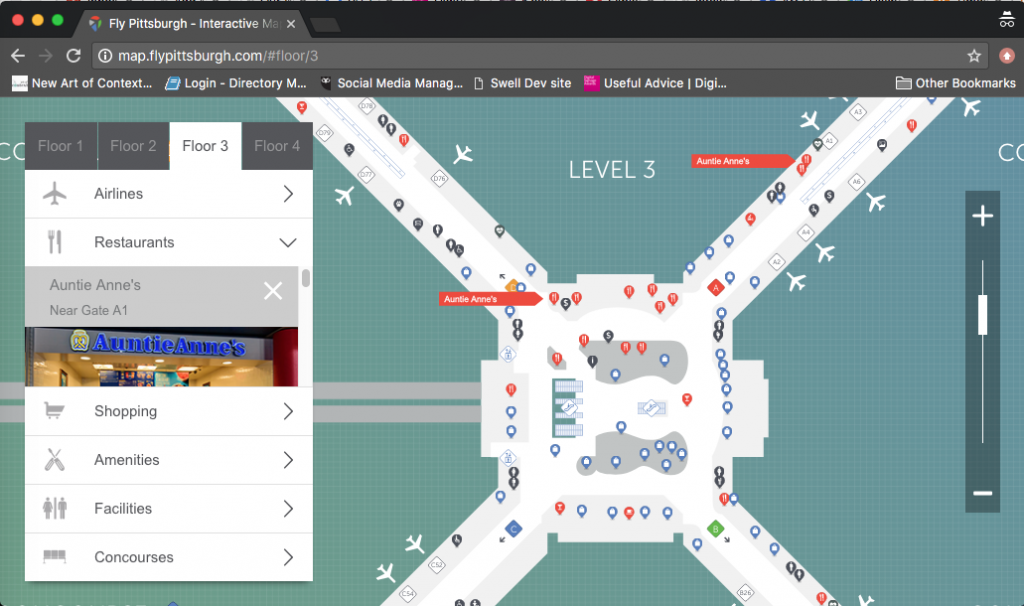 DMS is a purpose-built system for directory asset management that extends the power of content management systems and digital signage tools to easily build interactive maps. On the backend, DMS provides a unified data stream to reduce the effort and cost of entering information in multiple systems, extending information across diverse channels such as digital signage, website, mobile and print directories.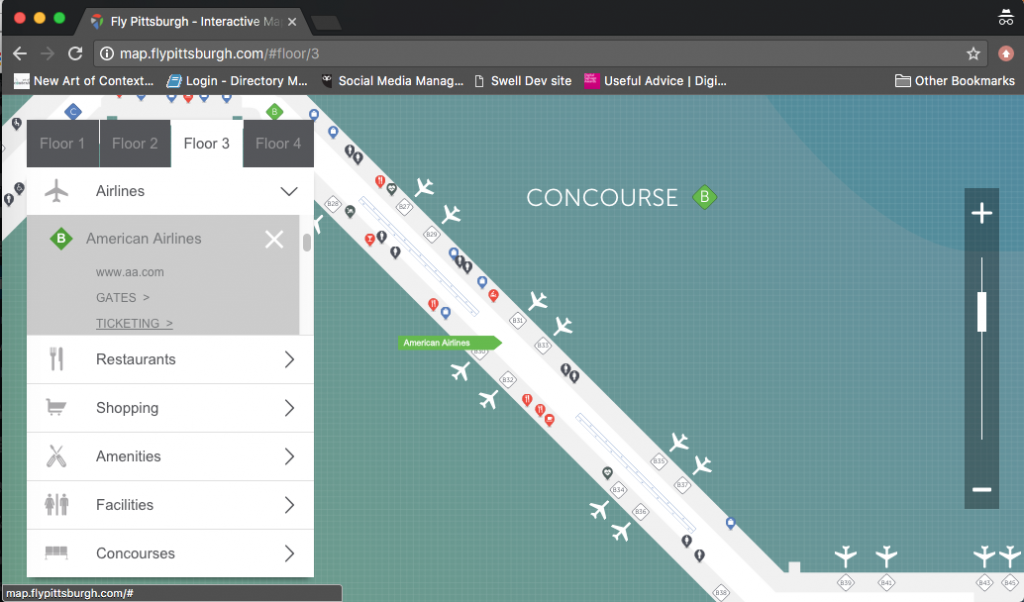 In the case of PIT, DMS is cloud hosted and the data stored in DMS is used by the website and interactive maps to drive consumers to concessions and increase revenues. As part of the development process, Art of Context provided an on-site audit to ensure the location of concessions was accurate. DMS makes updating concession assets easy even for non-technical users. Information is updated in one location and made available to other systems.